Life can be really hard.
Let's not sugarcoat it.
Sometimes it gives you a shake up and you're left wondering where your mojo has gone.
It's not until you attempt to try and find it that you realise it disappeared in the first place. But has it really disappeared? Or is it just cowering away somewhere in the depths of your being?
And anyway, what is this elusive mojo thing?
I've come to understand it as a living entity, seemingly with its own free will. I've also noticed that without 'It' life can be very joyless… and not much fun.
'It' shies away from the drama that life sometimes throws at you. At least mine does. Right now, I'm trying to coax it out. Gently. Slowly. Cautiously. It needs to feel safe to come into the light and show itself and I'm not sure that it is yet. I now realise it has a deep connection to my mental health and is acutely in tune with my state-of-mind. I suppose that makes it a great barometer for my mental health so any awareness and care I can give it is surely going to nourish and help to bring it back out of those dark recesses. Even with a life of its own, it remains fundamentally connected to me… an invisible umbilical cord between us.
I've noticed that Mojo draws back further if I impose too many demands on myself. Demands that lurk and whisper in my ear. "Isn't it time you posted an update on Social Media." "Why aren't you creating?" "You should be generating new artwork for your website… writing captivating newsletters, connecting and building a following."
But I haven't done anything for a while…
So more time passes… more procrastination…
Then there's the guilt of not creating…
Pressure is undoubtedly counter productive.
The pendulum of mental health and emotional energy can swing slowly and calmly in a gentle motion then suddenly erratic – soaringly high to, oh, so low… in the blink of an eye… one minute on cloud nine, loving life… to… WHAM!
How quickly things can spiral one way or the other with so little warning. When events or people around us, conspire against us so that we feel like we're losing control, that's when Mojo most noticeably withdraws.
The truth is, I'm slowly trying to find my way through the challenges that are at times overwhelming me. For now, Mojo seems content to stay under cover. I can't say I blame it really so I'm trying not to be too hard on It or myself for now.
To coax it out from it's dark space, I indulge in plenty of self-care by;
listening to my favourite podcasts
surrounding myself with comforting scents
taking time to read
doing a little yoga,
walking in nature
Catching up with friends
getting a good nights sleep
and immersing myself in a little oasis of calm that is my fortnightly Art Club.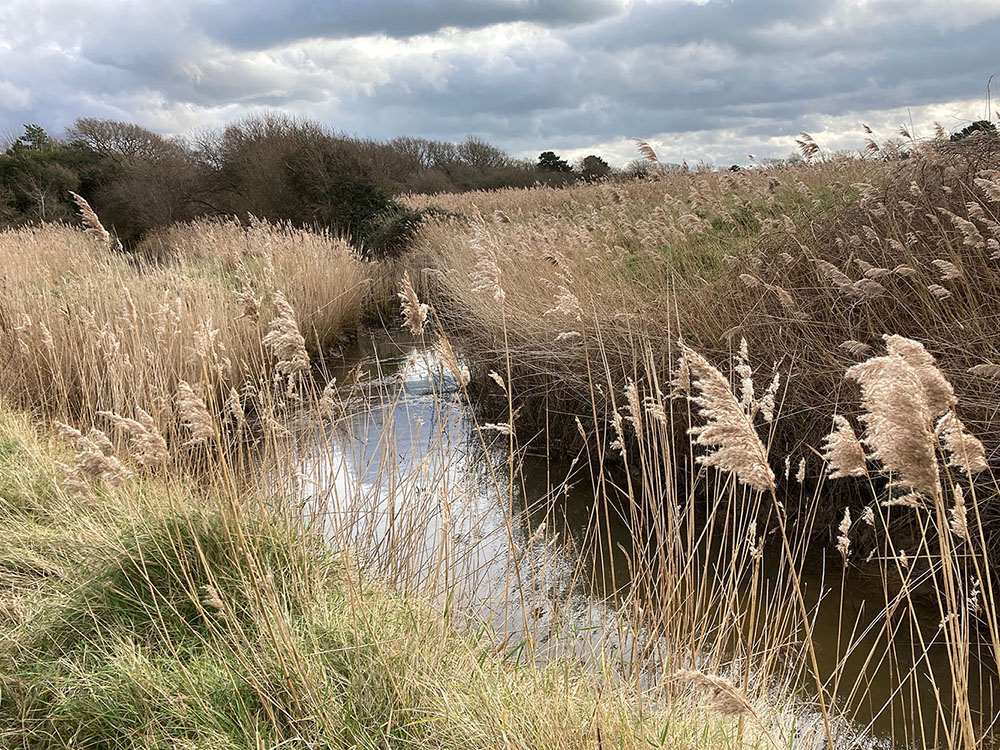 These things all help to soothe the turbulence I'm feeling.
Actually, it's not such a hard life when I take stock of what I have. To think that it is when you see the suffering and true hardships going on around us seems unforgivable and adds to the blanket of guilt that the mojo hides under. But still, life is hard for us all at times. In a myriad of ways. Often unexpected. The issues we face are universal. We all experience 'stuff' differently and have different coping mechanisms. I'm certainly not an expert but I know deep down I will find a way through these difficult days – no doubt with the love and support of my nearest and dearest. So hang on in their Mojo. Not long now.
And how about you? How's your Mojo doing?
I have a question: is Mojo only related to creativity or does it take other forms? We use the phrase 'I've lost my Mojo' in so many different contexts but I'm interested in your thoughts and experiences?
Whatever form it takes, I really hope it's thriving. If not, take heart – it's still in there… somewhere. It might just need some time out… all curled up, tucked away,… waiting for a little gentle encouragement and mental nourishment.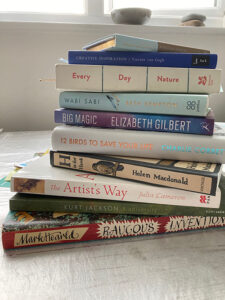 Your Mojo will have its own unique needs. Take a step back and see if you can work out what they might be. I'd love to know what you discover so tell me your thoughts here:
Maybe we can encourage them out together!
I find the following really help …
Fave podcasts at the moment…
#ArtJuice – just like listening in on a couple of art friends in conversation… so accessible and engaging
https://podcasts.apple.com/gb/podcast/art-juice-a-podcast-for-artists-creatives-and-art-lovers/id1451530001
#Art2Life – Nicholas Wilton is an inspirational Artist who is so easy to listen to and encourages listener's to apply the same principles and awareness in art to life itself.
https://podcasts.apple.com/us/podcast/art2life/id1579122752
#Ffern – my latest monthly obsession. I love the soft lilt and rhythm of Lia Leendertz's voice combined with the sounds of nature.

Latest art club explorations – negative space painting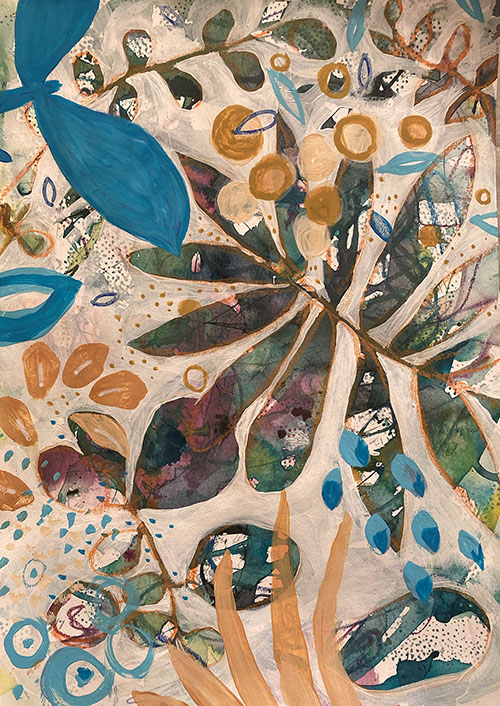 Sheer freedom to express …regardless of the end result!
2/2023